Copy this Registration Code
If your Instructor is Escoto, use this code:
HartnellAAT100Fall2022Escoto
If your Instructor is Amezcua, use this code:
HartnellAAT100Fall2022Amezcua
Be sure you verify your instructor or you will not be connected to the correct group.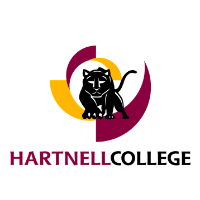 AAT-100
Fall 2022
Intro to Automotive
AAT-100. Introduction to Automotive Repair (4) Fall/Spring/Summer Lec 36 Hrs; Lab 108 Hrs An introduction to automotive mechanics and technology for students beginning study as an automotive technician or who desire in-depth knowledge regarding today's automobiles. Covers principles of operation and system servicing procedures for systems found on today's cars. Provides instruction in shop and personal safety, proper use of tools and equipment, completion of basic service and analysis procedures, and review of repairs and specifications from computer based service manuals. Formerly AUT-50. Not open to students who have completed AUT-50 with a grade of "C" or better.